How to Transfer Money in E-wallet
Transfer
You may transfer your funds from your Winclub88 main E-wallet to any of the games' wallets such as SG Fishing, Maxbet Sports, 4D, E-sports and etc to start playing.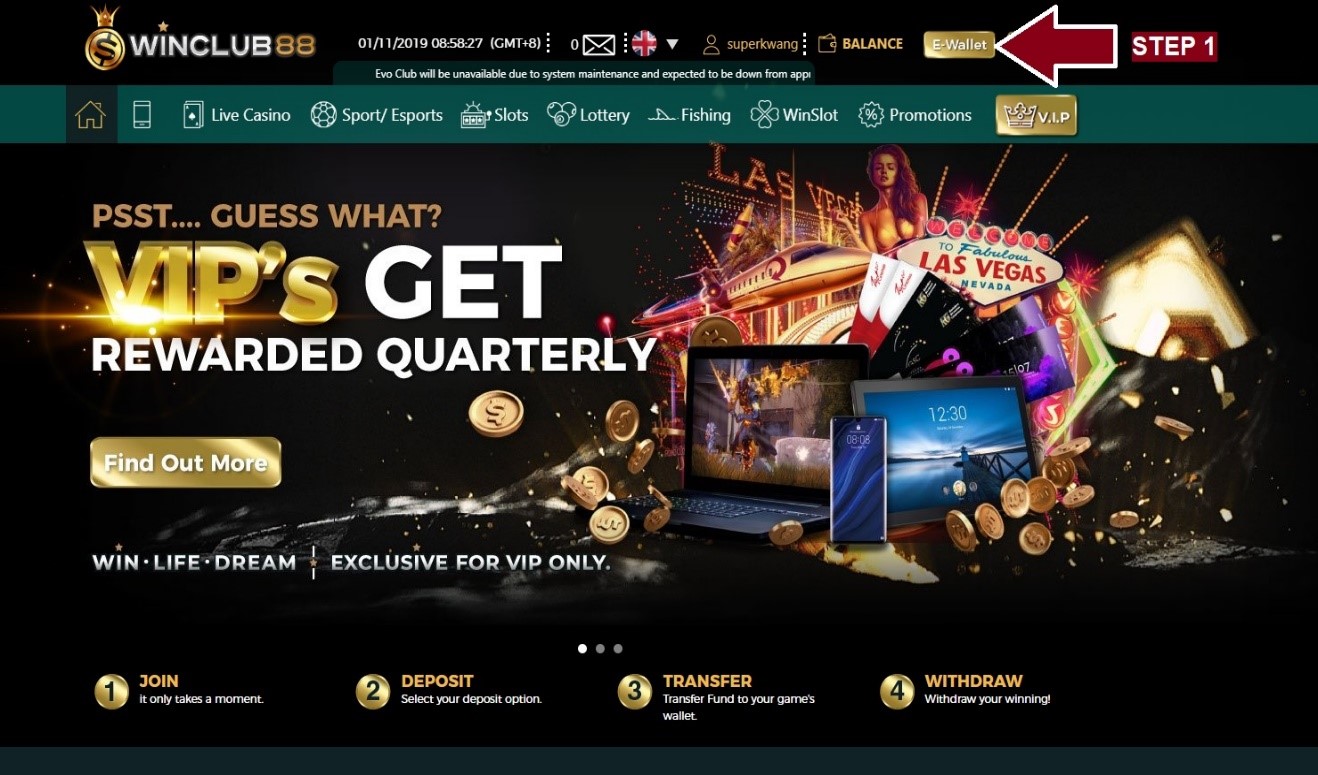 Step 1
Login to your account and you will be directed to the member's homepage.
Next, click on the "E-Wallet" button located at top right above the menu bar.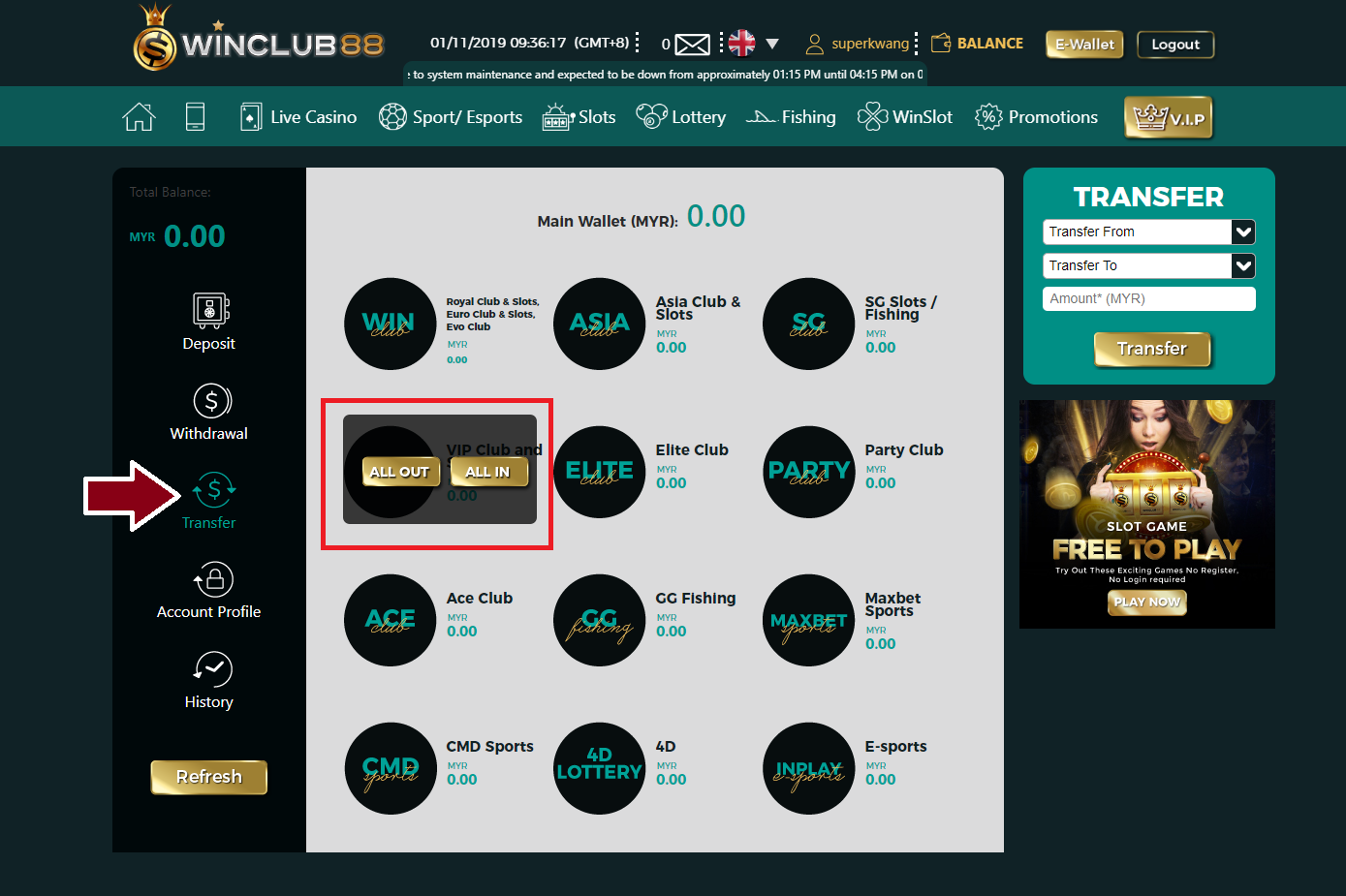 Step 2
Click on the Transfer Section
Select "ALL OUT" to take out the credits from one particular game wallet
Next, select "ALL IN" to place the collected credits into the selected game wallet.
Transfer Money in E-wallet Now & Start Playing
You can start playing in your selected game now!
DO contact us at Winclub88 Live Chat if you need further explanation. Our Live Chat support team is 24/7 online to assist you!